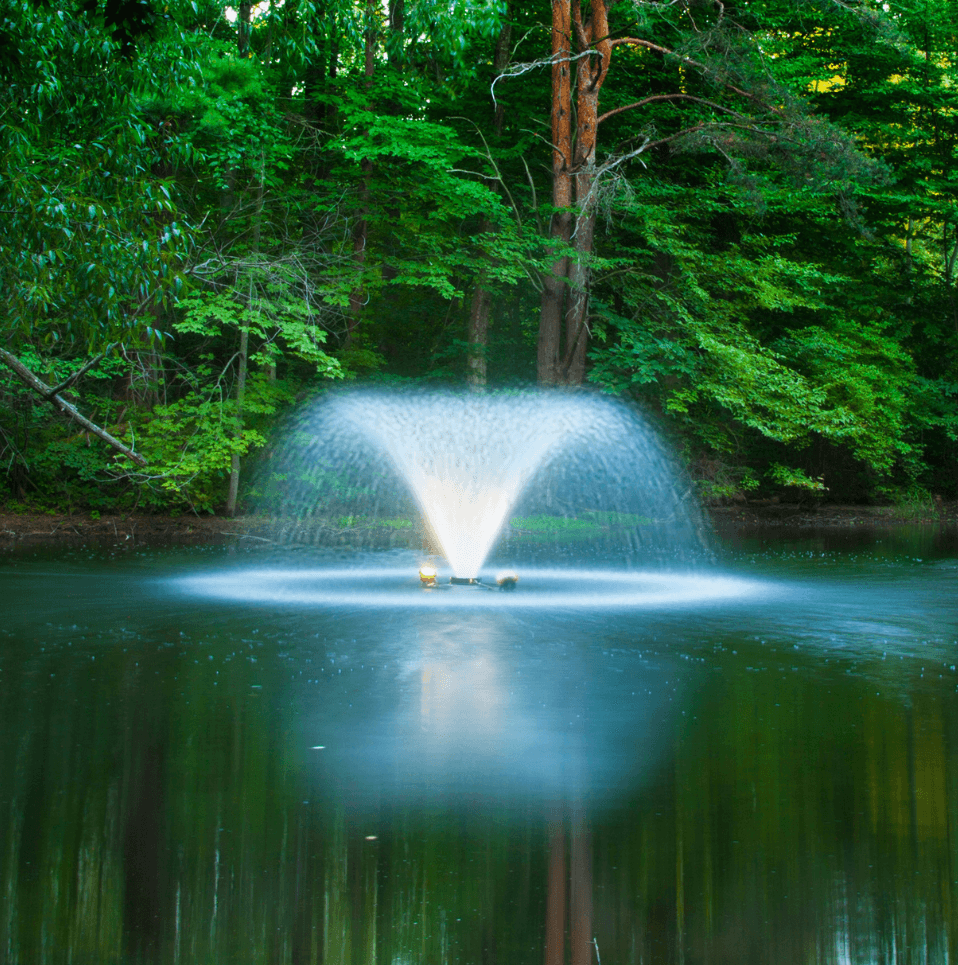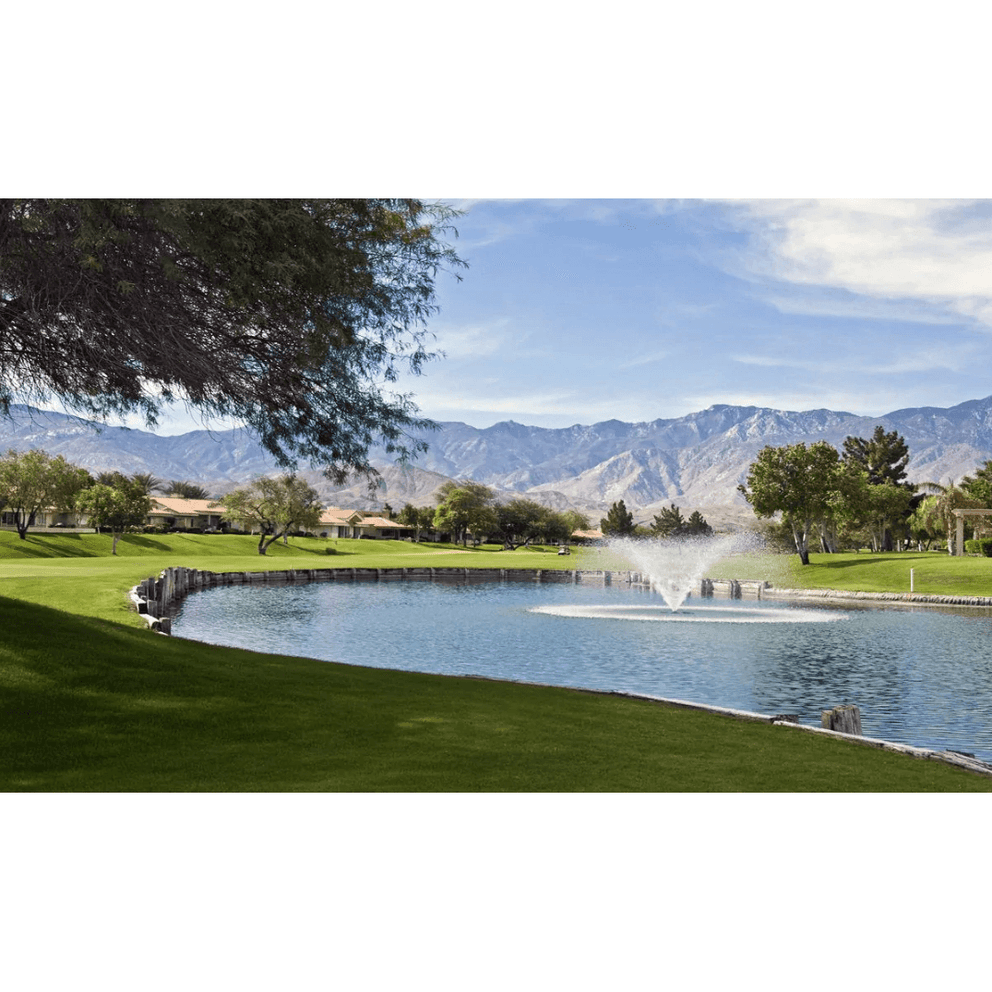 Scott Aerator DA-20 Display Pond Aerator Fountain
from

$1,605.00
Pond Sizes & Display Dimensions   Pump Size Rec. Pond Size H' x W' 1/3 HP 1/3 - 3/4 Acre 5' x 18' 1/2 HP 3/4 - 1 Acre 6' x 22' 1 HP 1 - 1.5 Acre 7' x 25' 1.5 HP 1.5 - 2 Acre 10' x 25' 2 HP 2 - 3 Acres 11' x 26' 3 HP 3 - 4 Acres + 11' x 32'   Floating pond & lake fountain built specifically for aeration. Designed for 24-hour, 4-season operation. Optional timer available. Note: If temperature is below 30° F, unit should either operate continuously 24/7 or be shut off entirely.  Easy installation. No maintenance required.  Please see specs for minimum pond depths. 1/3 HP requires 32" and larger motors will require greater depths. Spray patterns adjustable in size Light kits can be added at purchase or later. Approved for salt water. No maintenance required. 5-year motor warranty. ARL tested and approved to be in compliance with the applicable requirements of UL and the National Electric Code as complete packages. Common Applications include HOA's, Golf Courses, Recreational Ponds & Lakes, Commercial Properties, Country Clubs, Retention Ponds, Farm Ponds and Business Parks.  The DA-20 is the most environmentally friendly water aerator available thanks to its stainless-steel, oil-free, submersible motor. It also requires no maintenance because there is no oil to add or change, and no control box is needed. Even installation of the DA-20 is simple, requiring only two anchoring ropes, weights, or tethers. The DA-20 is designed to be left in the water year-round, which is possibly its best feature. You won't ever have to take it down in the fall or put it back up in the spring. Simply turn off the DA-20, let it freeze in, and don't think about it again until the thaw. Even in the coldest winter, the DA-20 is unaffected by freezing water. The DA-20 Display Aerator fountain is the tried-and-true method for keeping your pond as clean and aerated as possible, whether it is 1/8 acre or larger. 500 gallons of water per minute can be easily moved by the 1-hp DA-20. Its trumpet-shaped spray, which is roughly 7 feet tall and 25 feet wide, is pleasing to the eye in addition to restoring oxygen to the water, which reduces the growth of algae and bothersome insects. A healthy environment for fish and other species is also promoted. All of the water features created by the Scott Aerator Company were developed to do away with the need for pricy, time-consuming winterizing supplies and procedures. Simply leave your aerator or fountain running while cutting off the power for the whole winter. Features: Built-in lake fountain and floating pond for aeration. Designed for a year-round, 24-hour operation. There is an accessible timer. Simple installation There is no upkeep necessary. For minimum pond depths, refer to the specifications. Larger motors will require deeper depths, with 1/3 HP requiring 32". Customizable spray pattern sizes You can add light kits at the time of purchase or afterwards.
Free Shipping
Track Your Order All The Way To You.
Quality Support
USA Based Customer Service Team.
Secure Checkout
Encrypted SSL security. Your details are protected.