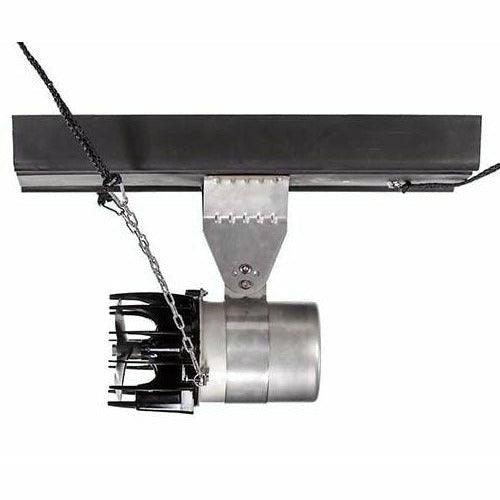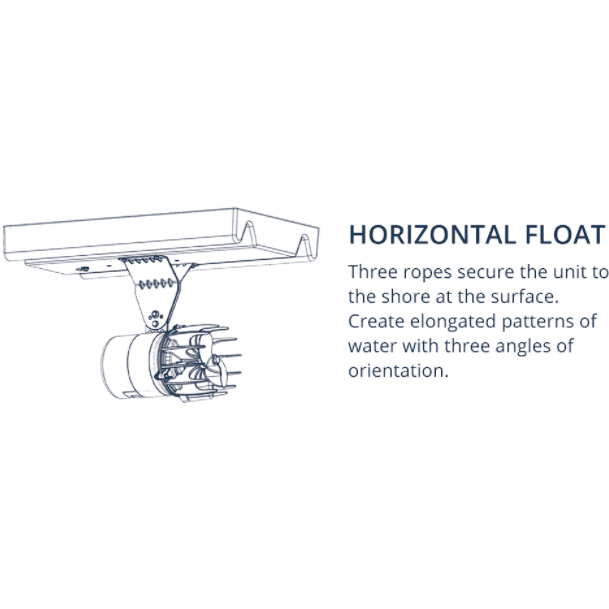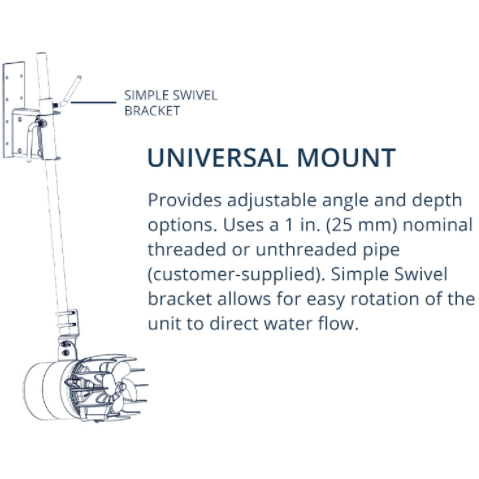 Features: 
Crown-like prop guard (patent pending) with smooth, rounded tines prevents floating algae and debris from clogging unit
Easily mount with Horizontal Float Kit or Universal Mount Kit
Universal Mount Kit packages include Simple Swivel bracket, allowing for easy rotation of the unit to direct flow of water
Optional control panels include human-rated GFCI protection
ETL Listed to UL and CSA Standards
2-year warranty
Achieve Crystal Clear Purity
The Kasco AquatiClear Water Circulator is a remarkable tool that ensures crystal clear water in your pond or lake. It creates gentle water movement that prevents stagnation, reduces sediment build-up, and enhances overall water clarity. Enjoy the reflective beauty of a pristine water body with the AquatiClear Water Circulator.
Engineered for Excellence
The Kasco AquatiClear Water Circulator represents the pinnacle of engineering excellence. Built to deliver reliable performance, it handles the rigors of regular use with resilience. Trust in the proven strength of this water circulator as it contributes consistently to maintaining your water body's aesthetic appeal and health.
Cultivating a Tranquil Aquatic Landscape
Our Kasco AquatiClear Water Circulator is a testament to harmonious aquatic maintenance. By facilitating improved water circulation, it not only maintains water clarity but also promotes a balanced, thriving habitat for aquatic life. Let your water body mirror the peaceful harmony of nature as it transforms into a tranquil aquatic landscape.
Packages include:
Control panel and mounting kits are optional
FREE Shipping via FEDEX, LTL Ground, & UPS 
Ships Only to Lower 48 States of the United States
Free Shipping
Track Your Order All The Way To You.
Quality Support
USA Based Customer Service Team.
Secure Checkout
Encrypted SSL security. Your details are protected.