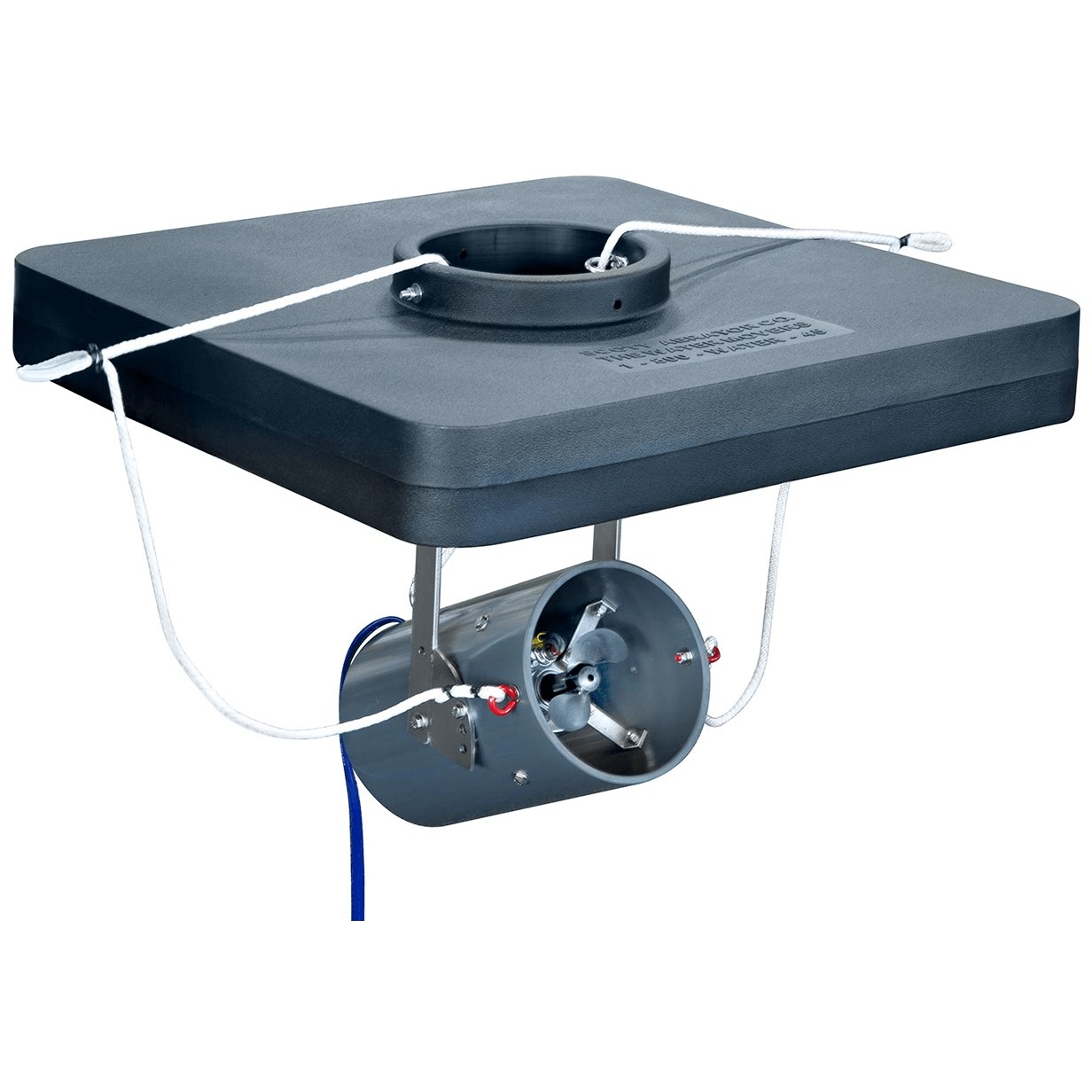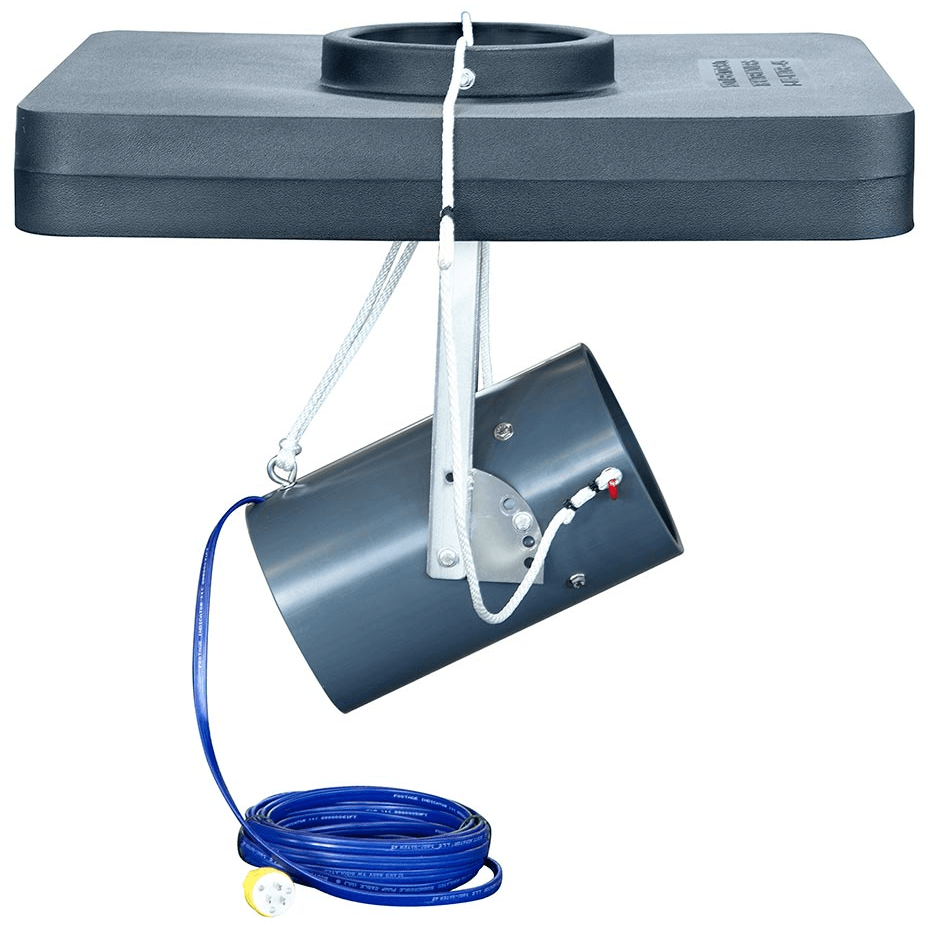 Winter ice buildup may be quite problematic for ponds that host fish and other wildlife as well as for boats, dock pilings, and boathouses. The Scott Aerator Company has dedicated its 45 years of experience to the development of exceptional de-icers that are effective, dependable, and incredibly long-lasting in their ability to maintain surfaces free of hazardous ice.
Large water surfaces should remain open throughout the winter thanks to the Scott Aerator Floating De-Icer. The device, which is suspended from a float about 2 feet below the water's surface, melts and prevents ice by continuously agitating warmer water that is drawn up from the bottom. The tough engineering of the Floating De-Icer is ideal for both fresh and salt water, and it adapts easily to changes in water levels.
The Scott Aerator Floating De-Icer should help keep large water surfaces open throughout the winter. By continuously stirring warmer water that is pulled up from the bottom, the gadget, which is suspended from a float about 2 feet below the water's surface, melts and prevents ice formation. The Floating De-robust Icer's engineering makes it perfect for use in both freshwater and saltwater, and it is easily adaptable to variations in water levels.
Features:
The De-Icer is free of oil. Other de-icers demand frequent oil addition and replacement. Oil-filled engines run slowly in cold water and are prone to catastrophic oil leaks. We designed our de-icer to work with all water temps.

At 3450 rpm, the De-Icer operates. Competitive de-icers operate at less than 2000 rpm, even those with 1-hp engines. In contrast to its rivals, which move 180 gallons per minute, the Scott Aerator De-Icer can move 400 gallons per minute.

Even the motor is composed of stainless steel that is produced in America for the De-Icer. Galvanized metal is used by the opposition.

A five-year motor warranty that is unrestricted is included as standard with the De-Icer. Competitive models only provide a two-year warranty on their de-icers.
FREE Shipping via FEDEX, LTL Ground, & UPS 
Ships Only to Lower 48 States of the United States
Free Shipping
Track Your Order All The Way To You.
Quality Support
USA Based Customer Service Team.
Secure Checkout
Encrypted SSL security. Your details are protected.