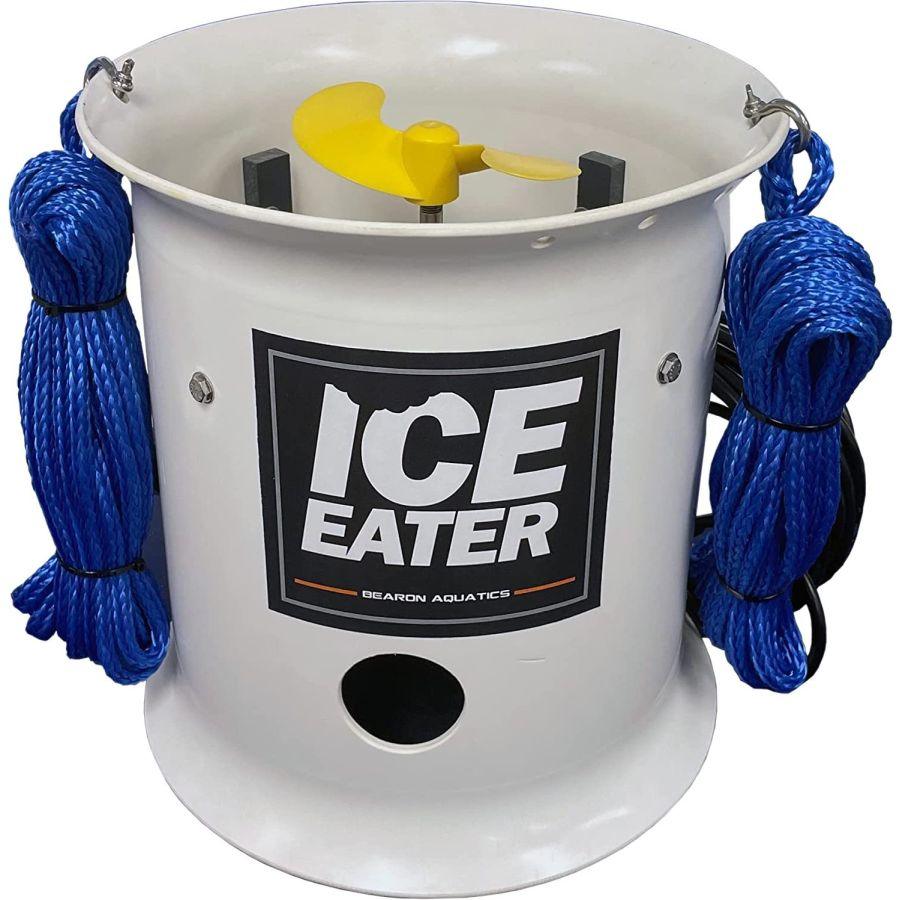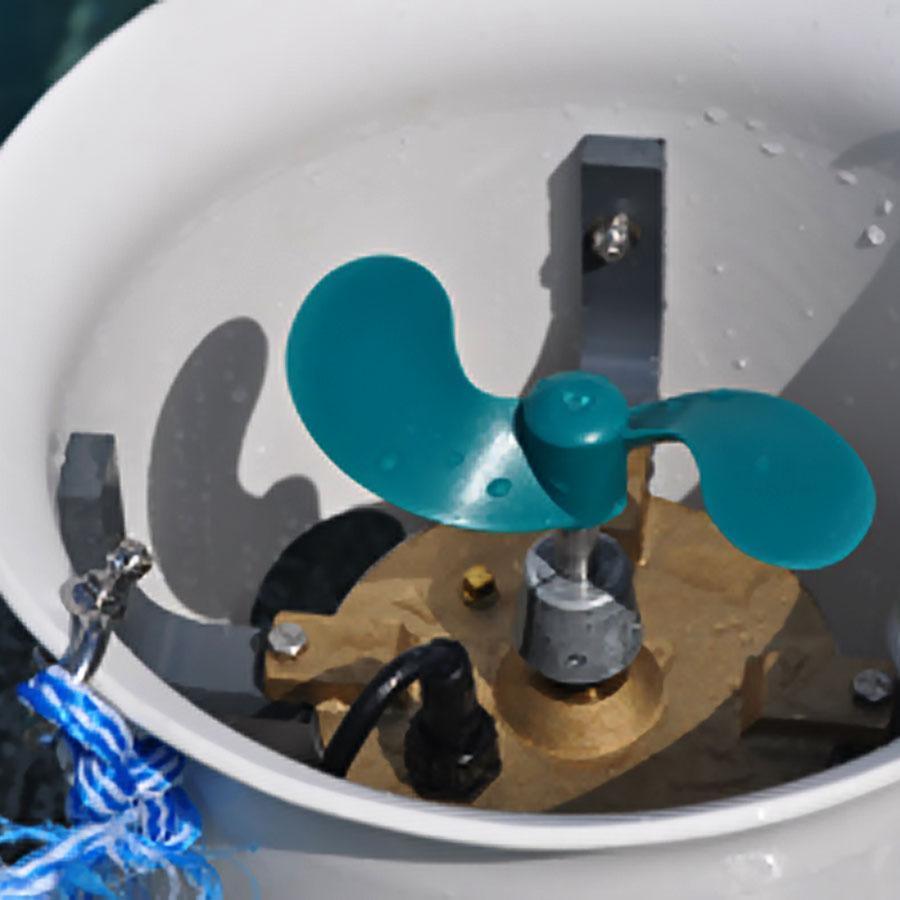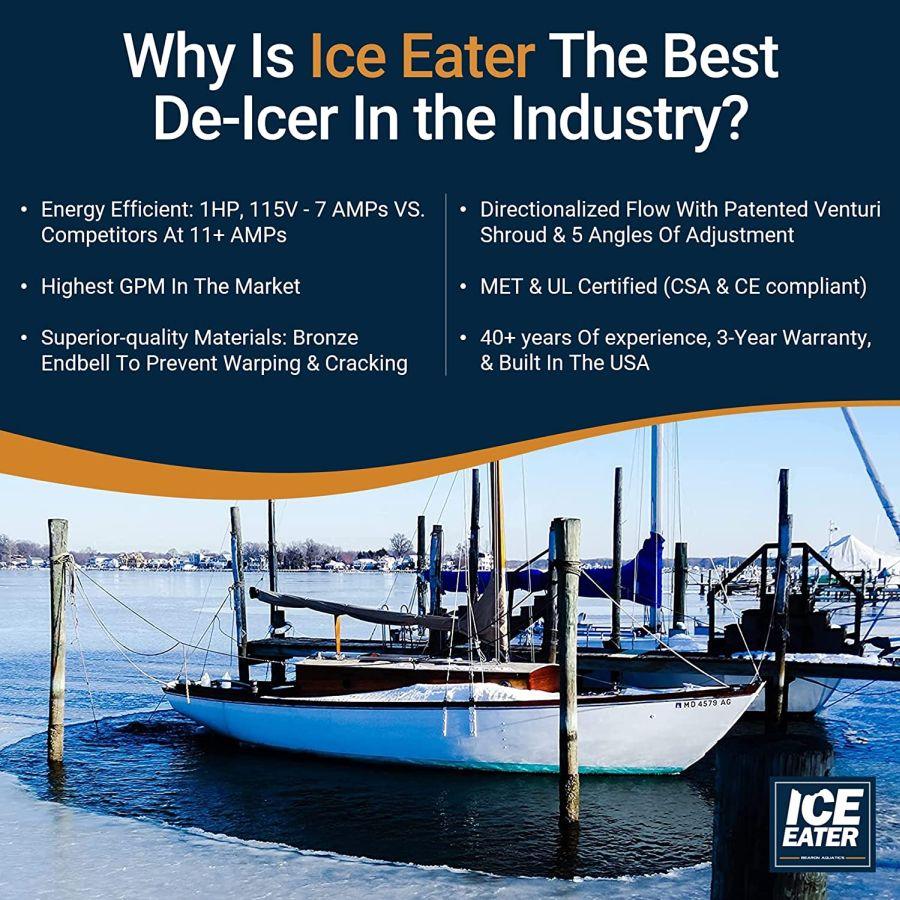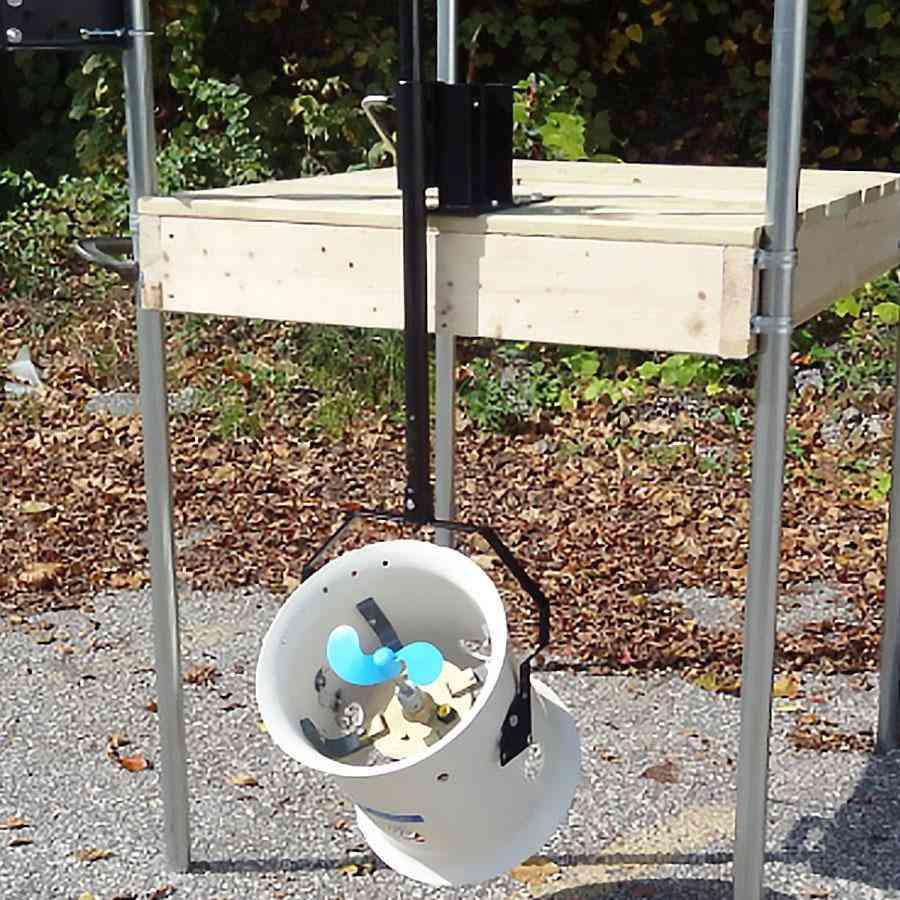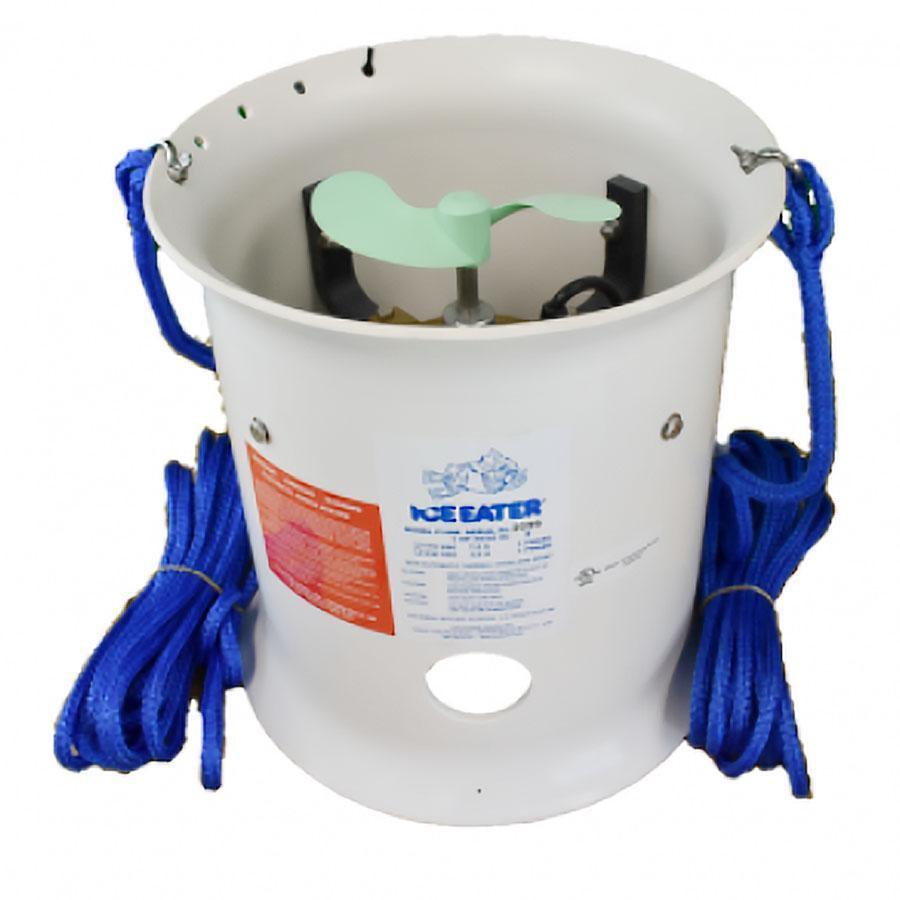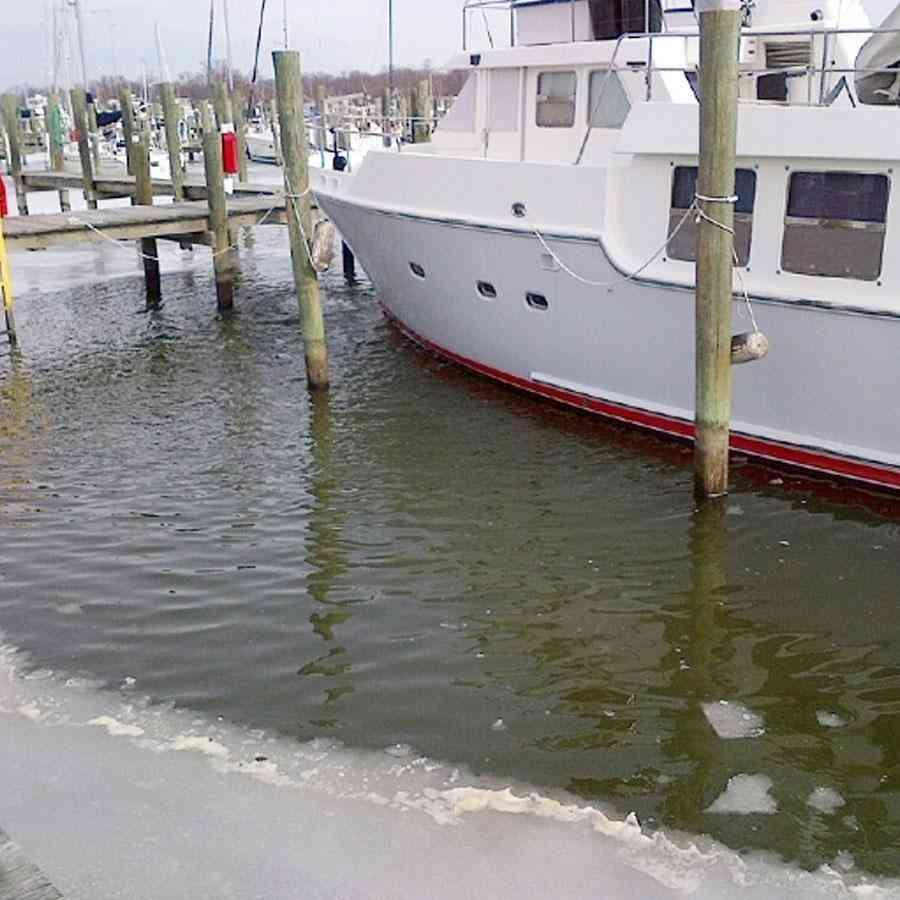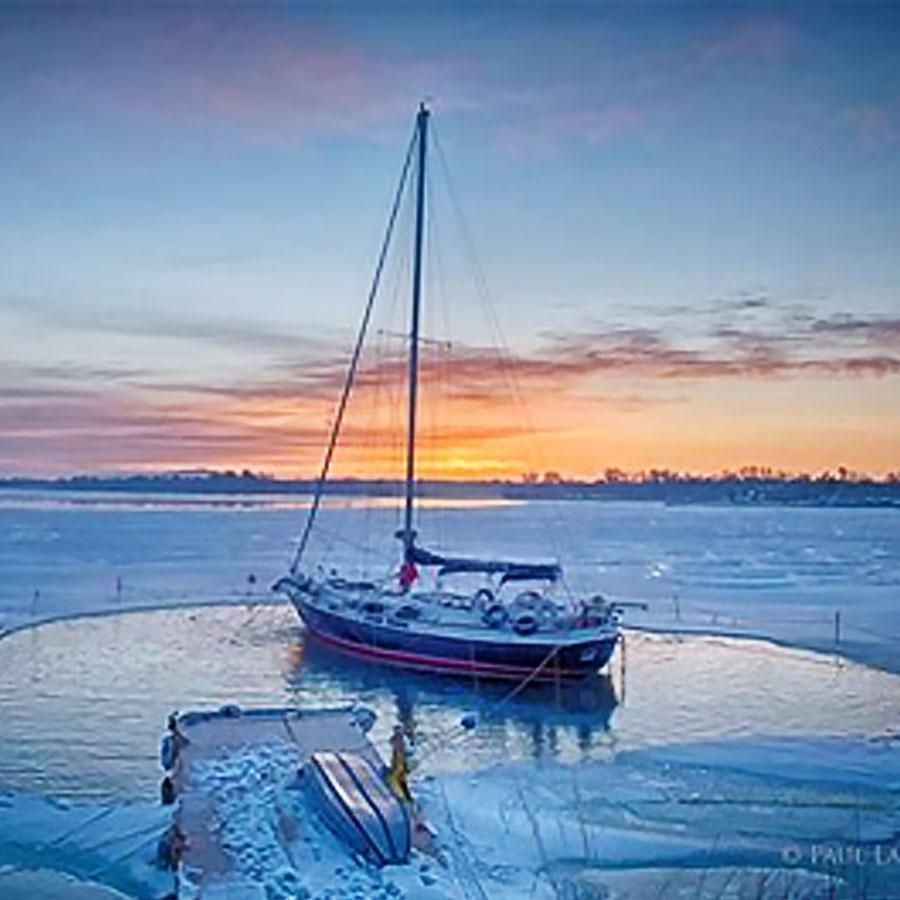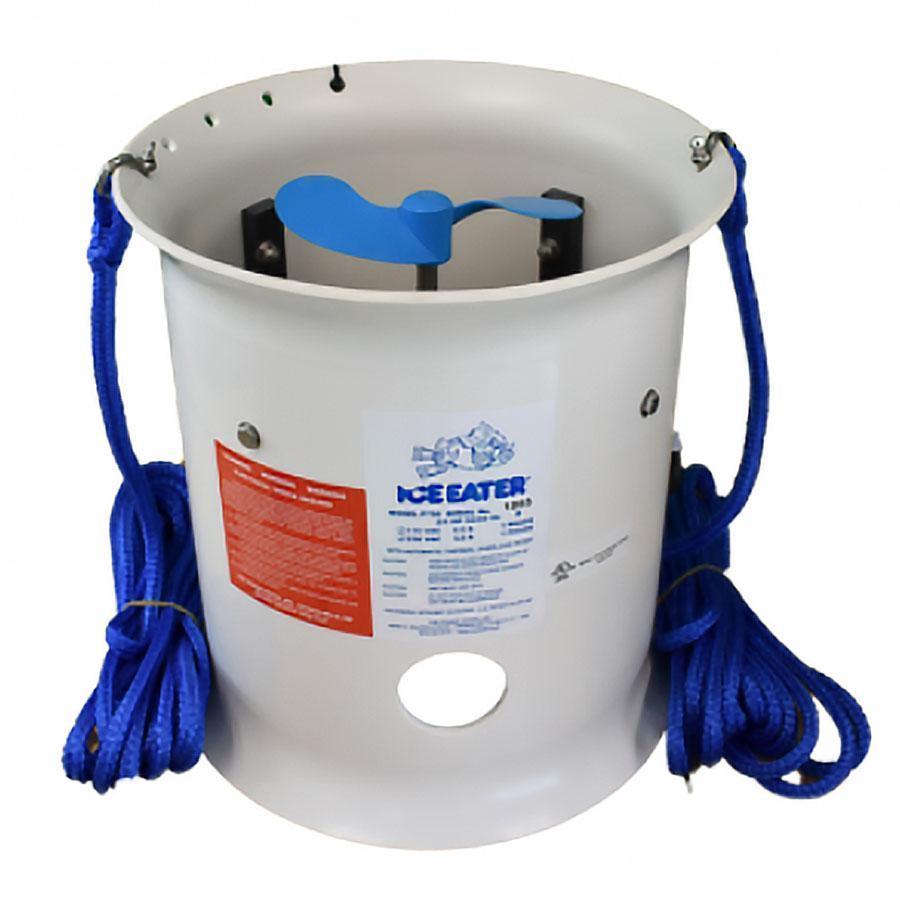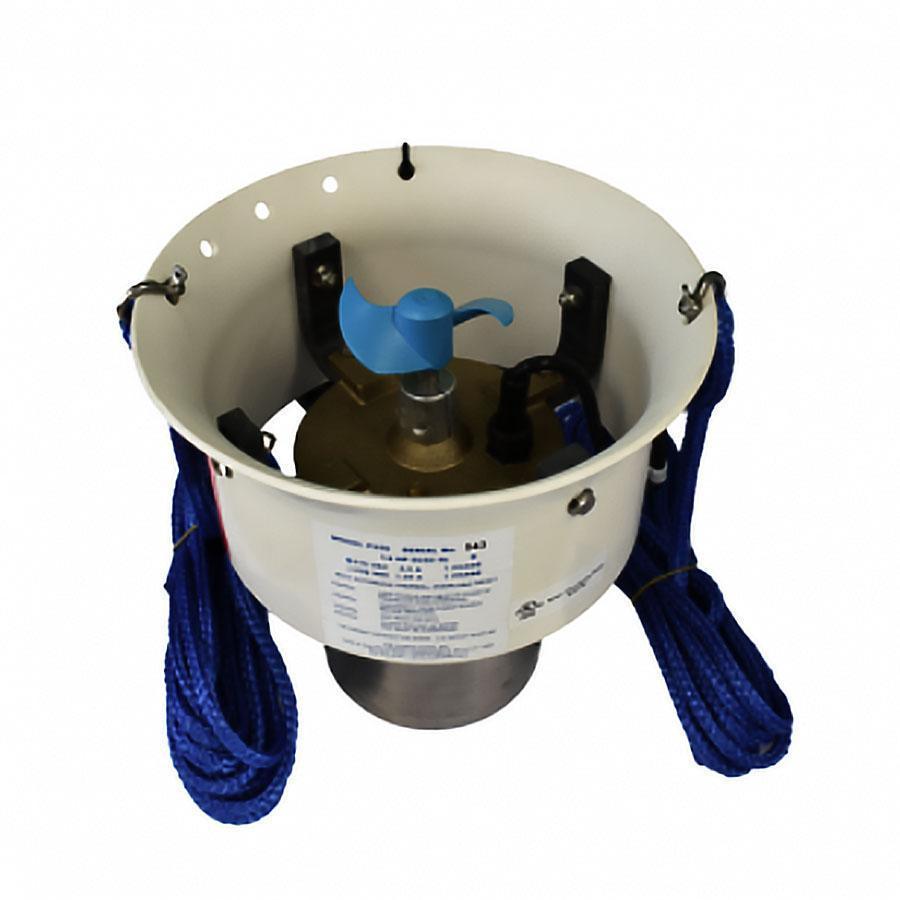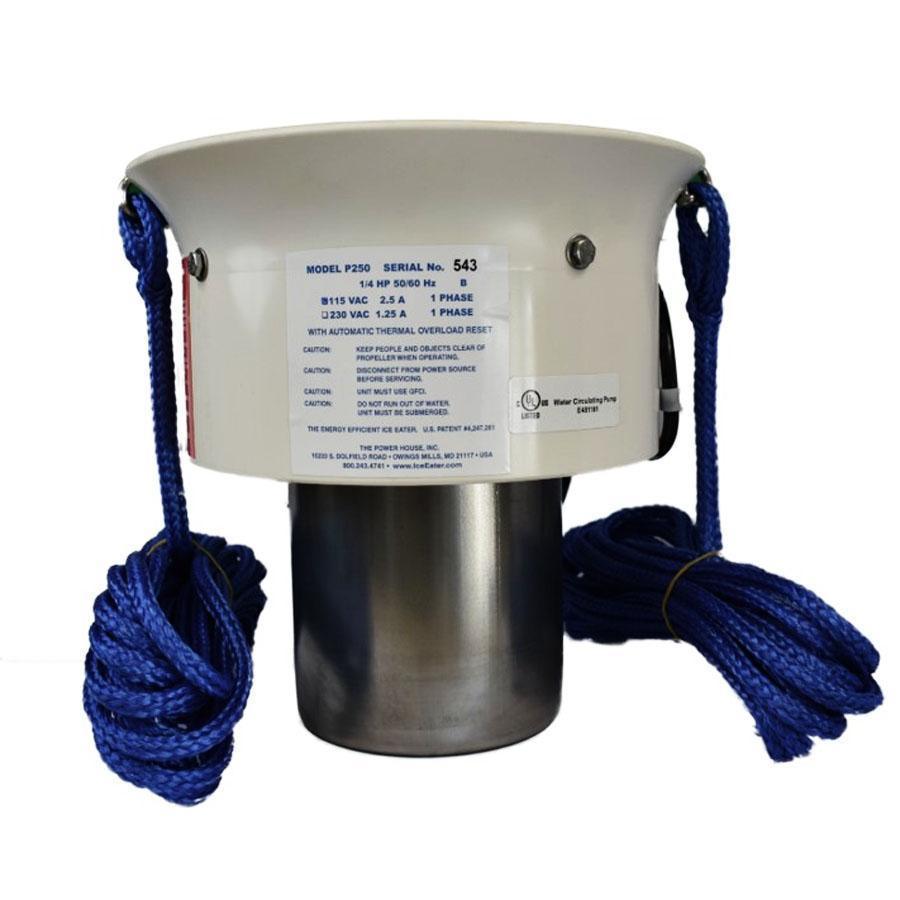 Quick Facts: 
Patented Venturi design creates superior water flow and direction
Engineered for high performance AND energy efficiency
Environmentally-Friendly, Non-Toxic, Biodegradable Dialectric Fluid
Standard unit allows for five (5) de-icing patterns with no additional hardware
Bronze Endbell ensures long-life with no cracking or warping
Heavy-Duty PVC Shroud protects the propeller and motor
When Should You Use The Ice-Eater?
The Ice Eater serves to safeguard your docks, piers, marinas, and boats from ice and associated damages. Without the protection offered by Ice Eaters, ice can warp your dock or even entirely dislodge pilings from the ground. Many boat owners choose to remove their boats from the water during winter, incurring wrapping and storage fees as well as dedicating significant time to the process. Alternatively, using an Ice Eater can shield your boats throughout the colder months, preventing ice-induced scratches and punctures on the chilliest days. This enables you and your loved ones to seize any unexpectedly warm winter days for spontaneous high-seas adventures. It's impossible to have your boat ready at a moment's notice if it's stowed away. The 1Hp Ice Eater can clear a space as vast as 80 feet to secure your assets before the ice takes hold.

Invented over four decades ago, Bearon Aquatics' Ice Eater is manufactured in the United States. Recognized globally for its quality, reliability, and energy efficiency, the Ice Eater acts as an insurance policy to defend your dock, boats, and pilings against ice-related damages during winter. Today, Ice Eaters have found diverse applications, ranging from maintaining open ponds for duck migration to generating artificial tides for shellfish farming. 
FREE Shipping via FEDEX, LTL Ground, & UPS 
Ships Only to Lower 48 States of the United States
Free Shipping
Track Your Order All The Way To You.
Quality Support
USA Based Customer Service Team.
Secure Checkout
Encrypted SSL security. Your details are protected.