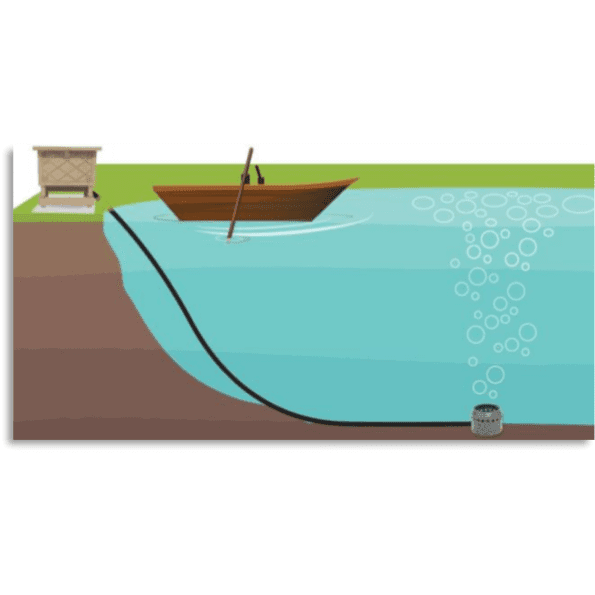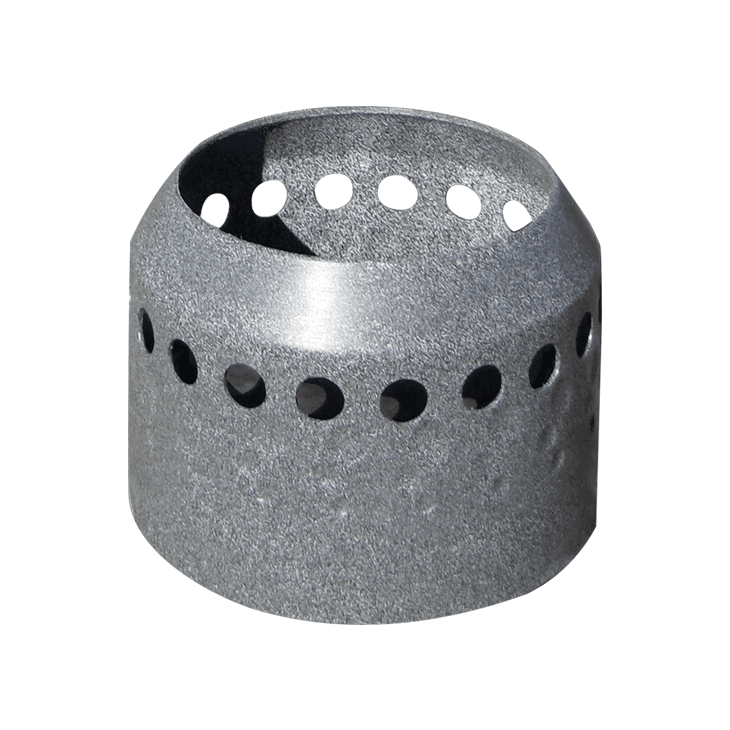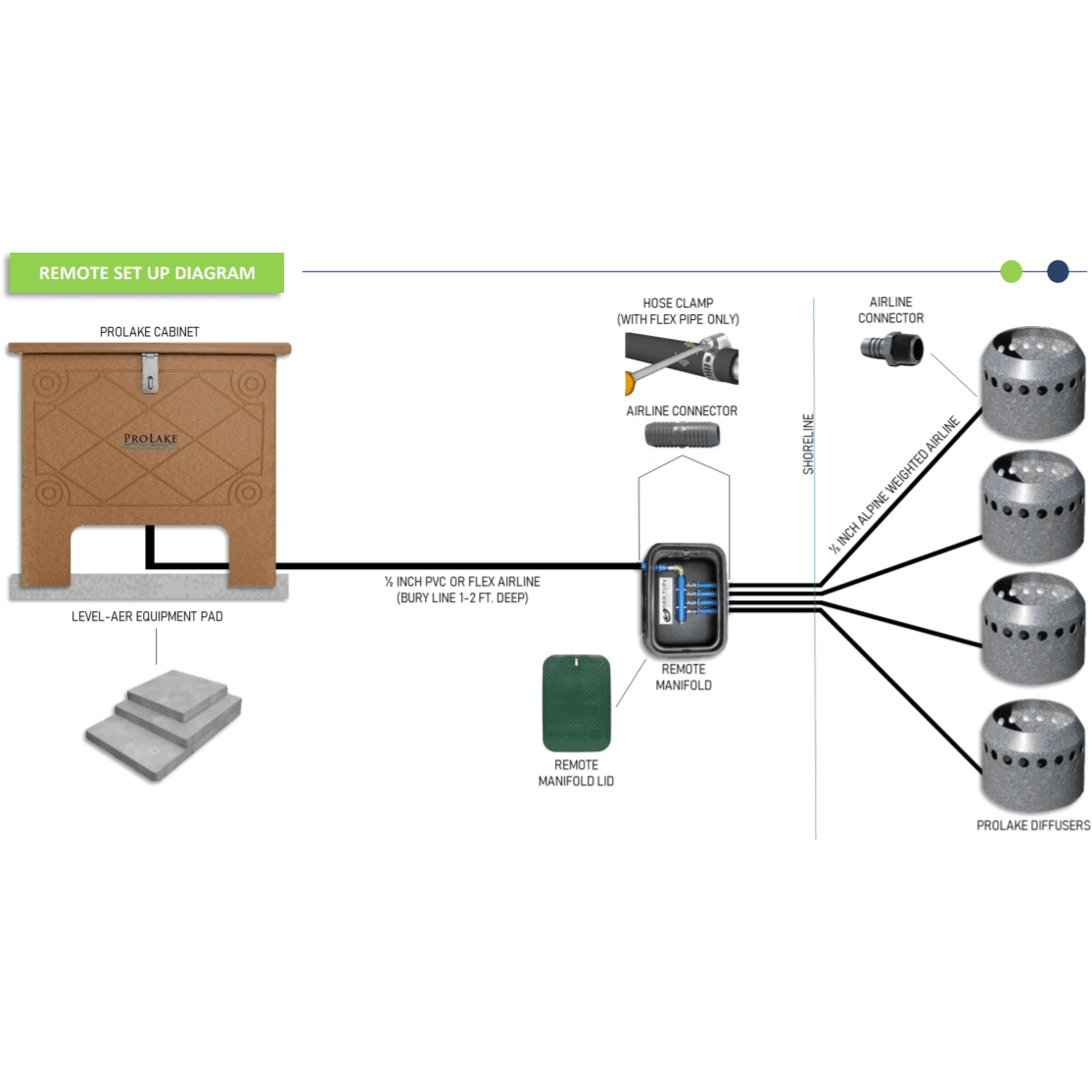 Top Information:  
Aerates ponds/lakes up to 8 acres
Enhances water clarity & quality
Oxygenates entire water column
Features programmable timer
Offered in 115V or 230V
2-year warranty
Superb Aeration for Sizeable Ponds
Discover the impressive performance of the Keeton Industries 8-Acre ProLake² Diffused Pond Aerator, meticulously designed to cater to large ponds. Observe remarkable improvements in water quality, controlled algae growth, and a balanced aquatic ecosystem in ponds up to 8 acres. Rely on the ProLake² Aerator to maintain the health and allure of your pond.
Impressive Energy Efficiency and Whisper-Quiet Operation
The ProLake² Diffused Pond Aerator focuses on energy efficiency, enabling you to preserve your pond's well-being without consuming excessive electricity. Revel in the serenity of your outdoor haven as the ProLake² operates with minimal noise. This low-maintenance aerator ensures that you can concentrate on admiring your pond while it handles the essentials.
Hassle-Free Installation and Customization
Setting up the Keeton Industries 8-Acre ProLake² Diffused Pond Aerator is a seamless process, complete with all required components. Adjust the aeration process to suit your pond's unique needs, guaranteeing optimal performance and results. Trust ProLake² to support a flourishing aquatic habitat in even the most generous ponds.
Specs
 
 
 
 
 
 
 

8.6/2 ½ HP 115V Compressors

 
 

Alpine™ 1/2" Weighted Airline

 
 
 
 
 

Level-Aer™ Equipment Pad (Suggested)

 

Decibels/Operational Sound

 

1" ASTM Cert. Acoustical Sound-Deadening Foam
Dimensions
 

Alpine™ ½" Weighted Airline

 
Description
ProLake2 Aeration Systems are designed to clean and clear ponds and lakes measuring up to 8 surface acres. ProLake2 systems offer two powerful ½ horsepower compressors capable of delivering 10.6 cubic feet of air per minute to our non-clogging, self-cleaning Duraplate™ diffusers. We top it all off with high volume cooling blowers, a programmable timer and fully adjustable, brushed aluminum manifolds. All housed in a durable, sound-deadening cabinet. The result is a high-end, energy efficient aeration system that will keep your pond clean and problem free for many years to come.
ProLake2 2.8
2 = Number of Compressors Included In The System
8 = Number of Diffusers Included In The System
FREE Shipping via FEDEX, LTL Ground, & UPS 
Ships Only to Lower 48 States of the United States
Free Shipping
Track Your Order All The Way To You.
Quality Support
USA Based Customer Service Team.
Secure Checkout
Encrypted SSL security. Your details are protected.