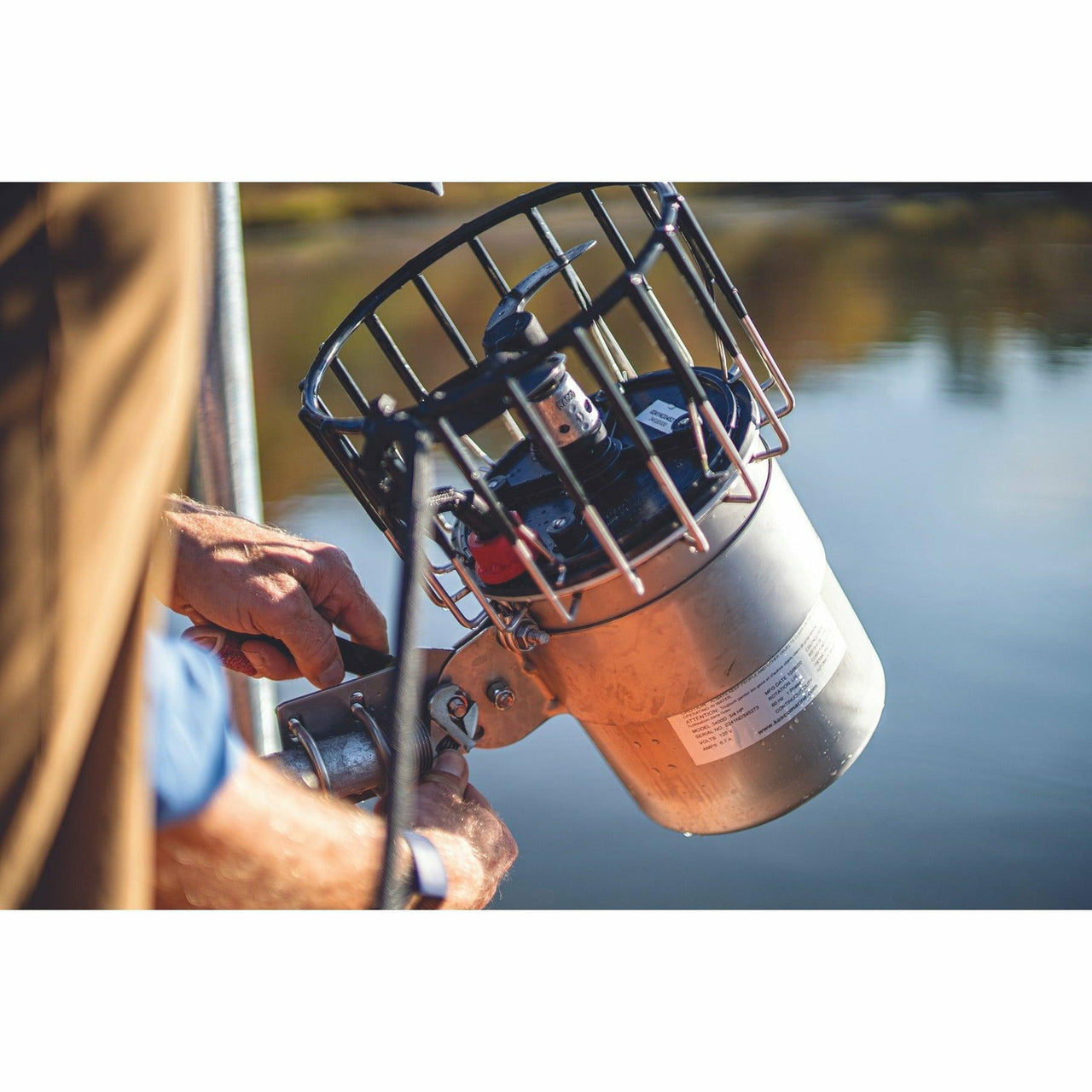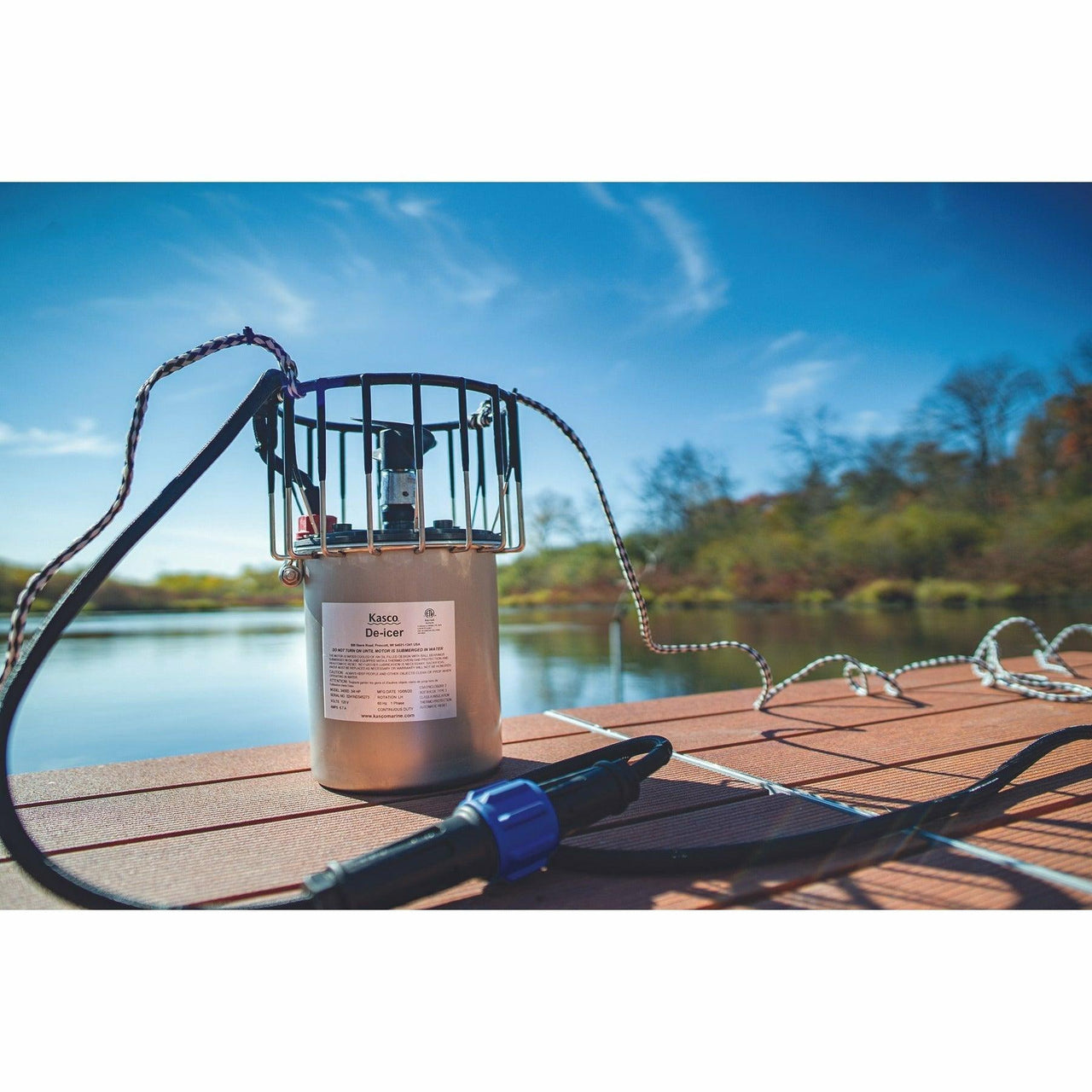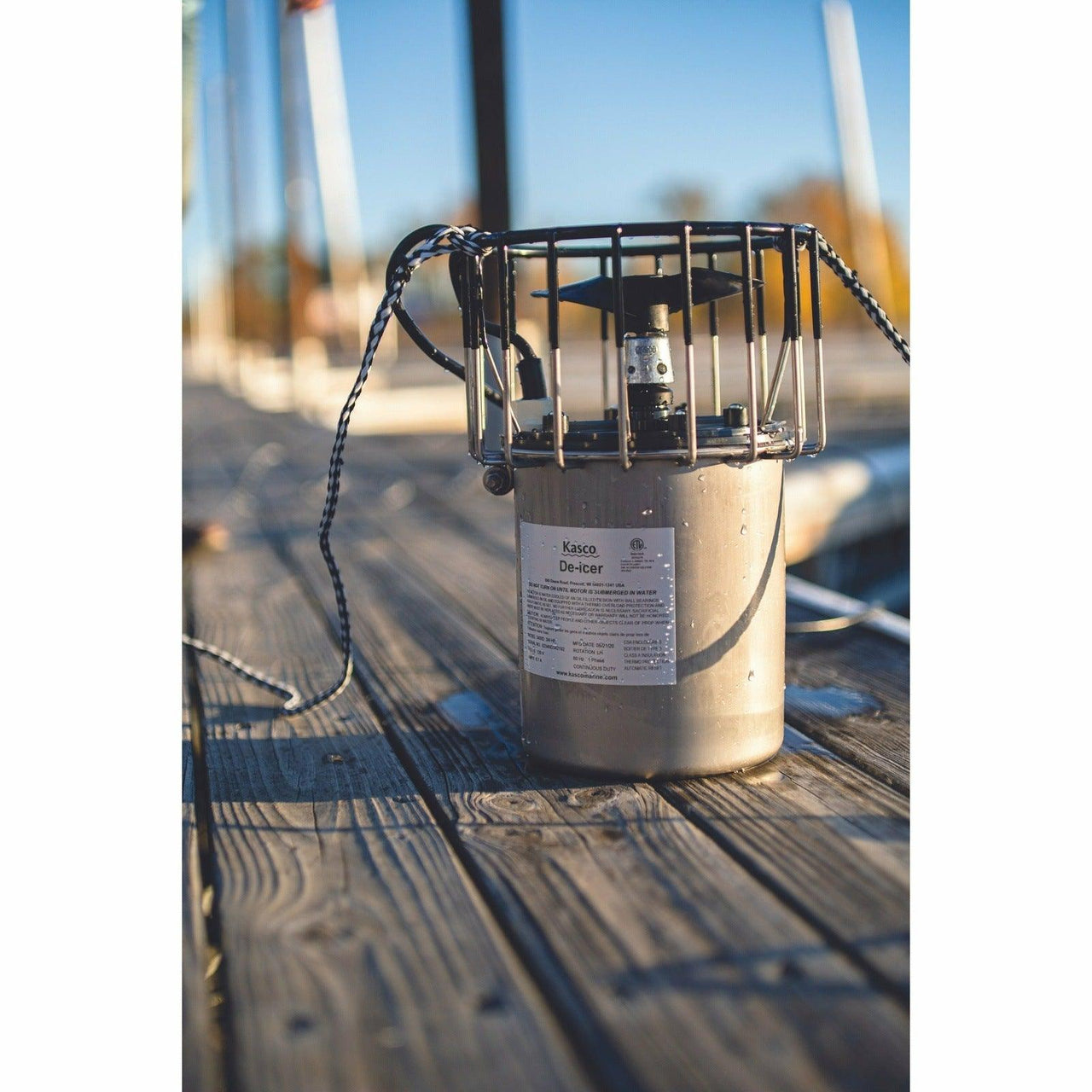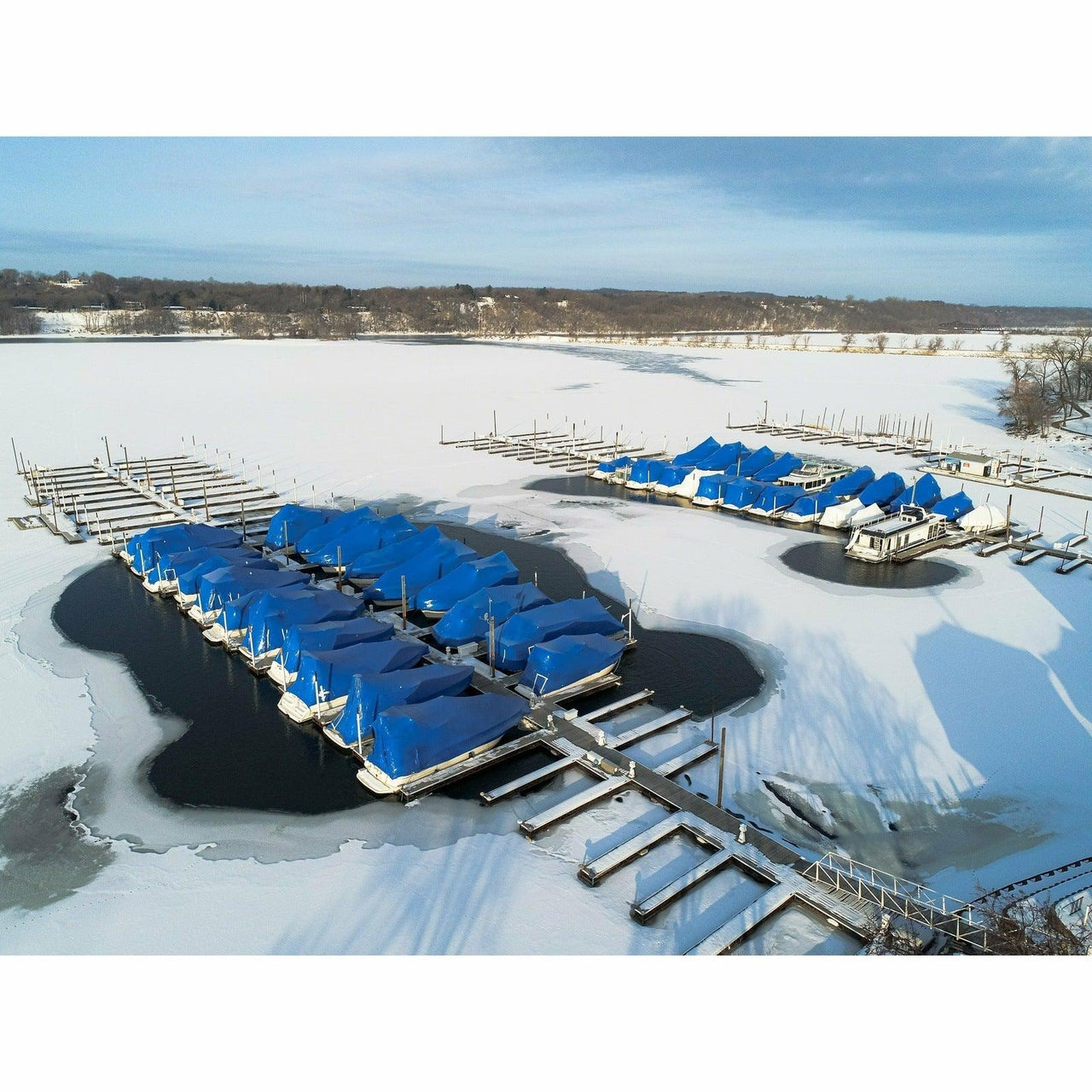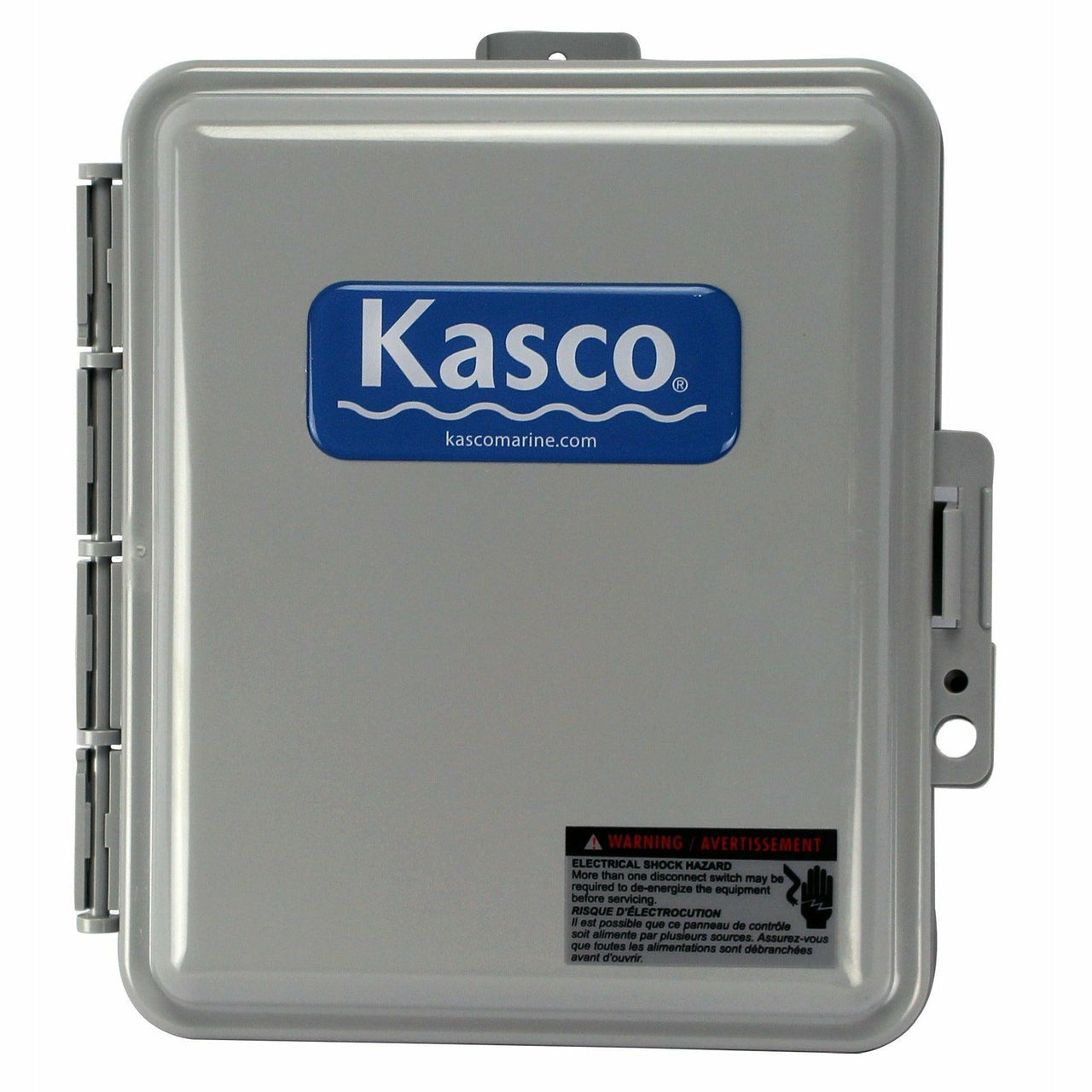 By pushing warmer water up, Kasco's De-icers create an opening at the water's surface, keeping boats and docks safe from damaging ice buildup.
Kasco's De-icers create more thrust than any other product on the market. More thrust means more open water to better protect your property.
Not only do De-icers protect your in-water property, they also help keep fish and aquatic species healthy throughout the winter by allowing for open areas where oxygen can enter the water.
De-icers are available as 1/2, 3/4, and 1HP units.
Warranty period: 3 years
Features: 
Offered as 120V and 208-240V (60Hz), or 220V (50Hz)
60hz units are ETL approved to CSA and UL standards
50hz units are approved to CE standards
3-year warranty
Package Includes: 



Guard Against Winter's Grip
Embrace the Kasco Dock & Marina Pond & Lake De-Icer, a robust solution that stands guard against the harsh winter chill. This tool prevents ice formation around your dock, marina, pond, or lake, safeguarding your water body and structures from potential ice damage. Witness as your waters remain navigable and vibrant, even in the coldest weather.
A Pillar of Strength
The Kasco De-Icer is a beacon of resilience and durability. It reliably endures severe winter conditions while consistently delivering high performance. Put your trust in this steadfast pillar of strength that works tirelessly to protect your waters from the icy grasp of winter.
Preserving Nature's Balance
Kasco's De-Icer promotes a harmonious balance in your aquatic environment, even in freezing temperatures. By averting ice formation, it ensures the continuity of aquatic life and maintains the overall health of your water body. Experience the soothing rhythm of nature, undisturbed, as your waters remain a lively sanctuary all year round.
FREE Shipping via FEDEX, LTL Ground, & UPS 
Ships Only to Lower 48 States of the United States
Free Shipping
Track Your Order All The Way To You.
Quality Support
USA Based Customer Service Team.
Secure Checkout
Encrypted SSL security. Your details are protected.