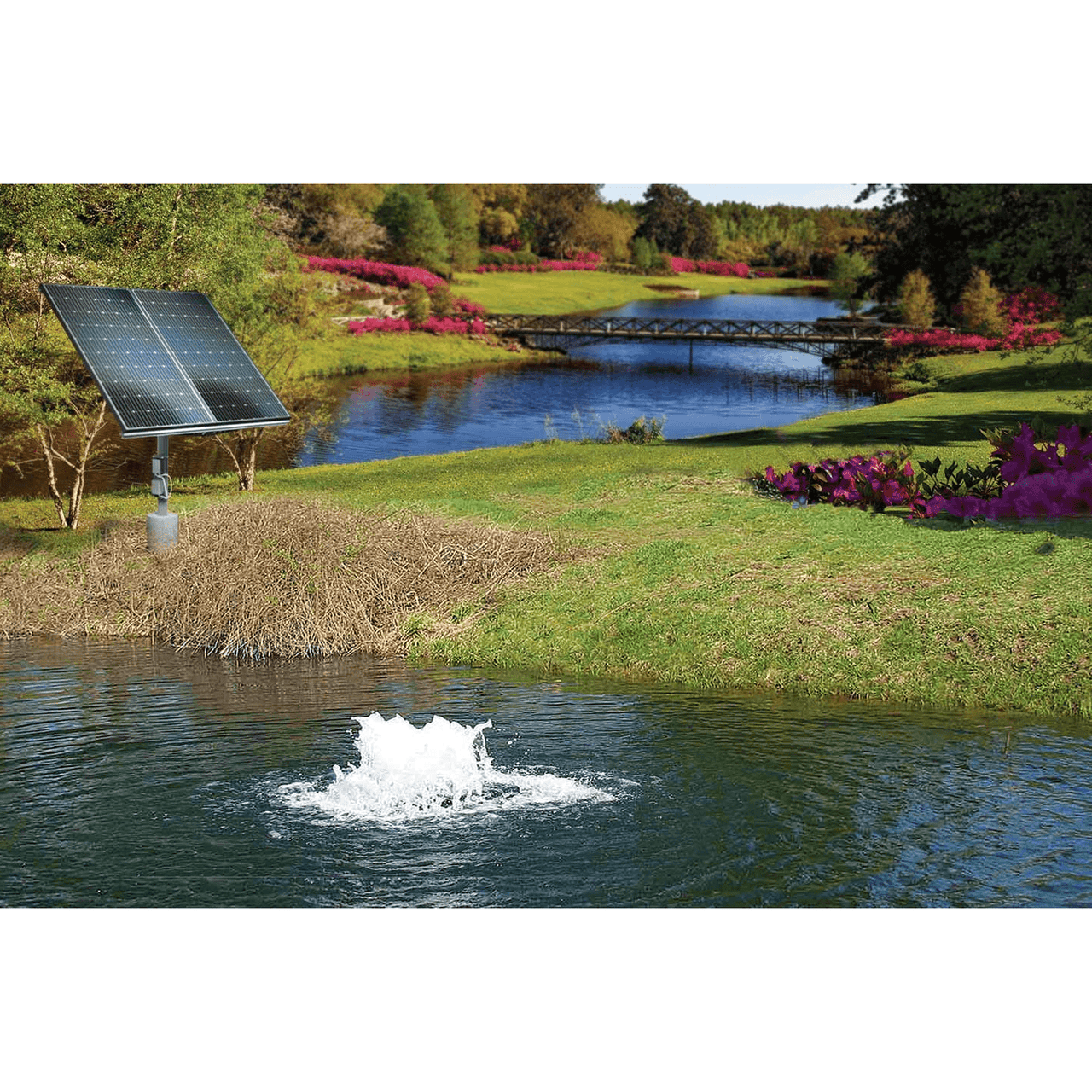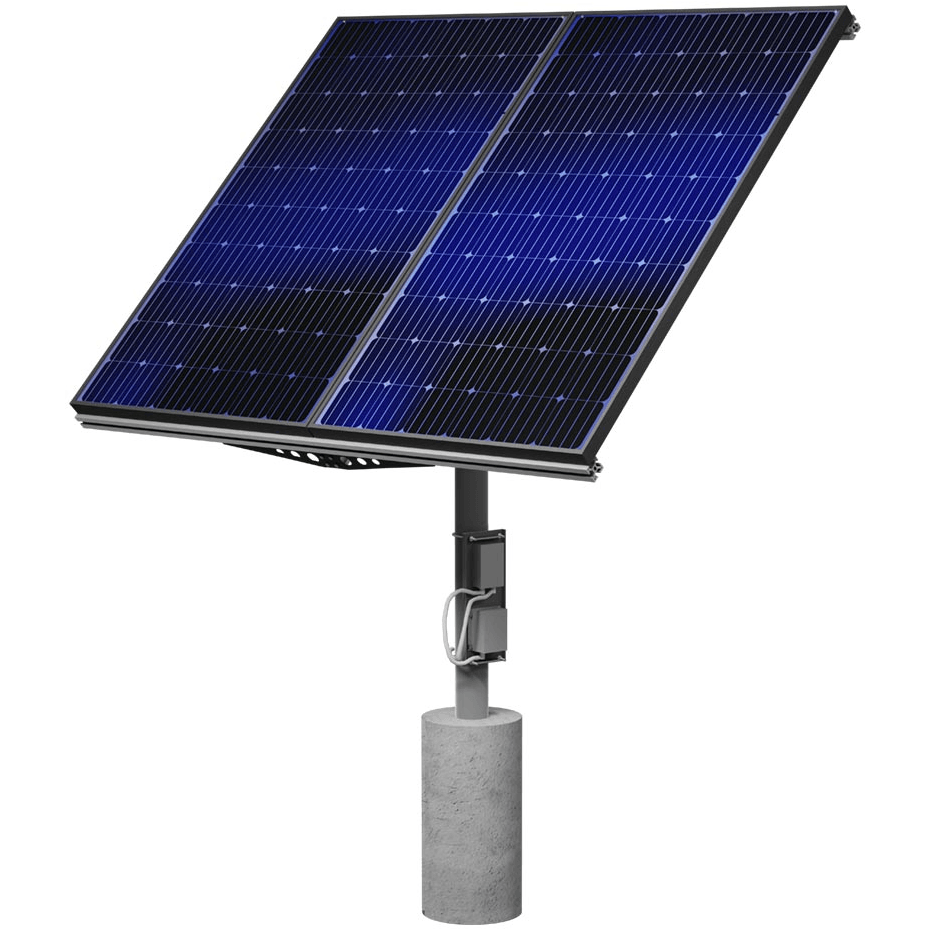 The Scott Aerator ½ hp, Solar Boilermaker Aerator (2-Panel): clean, eco-friendly, affordable aeration for remote ponds.
Have a remote pond without a reliable source of electricty? The ½ hp Solar Boilermaker Aerator with variable-speed, submersible induction Franklin Electric motor moves up to 200 gallons per minute!
One of the most environmentally friendly water aerators on the market, the Boilermaker was designed to minimize water display and maximize pond health. Its low-profile design and submersible, solar-powered motor create high-volume water circulation for maximum oxygen transfer. This added oxygen not only does wonders for your fish, it's also key to rapidly breaking down decaying matter at the bottom of your pond. And more oxygen means less muck over time. Meanwhile, the Boilermaker's powerful surface currents eliminate surface algae and floating debris quickly.
Made for daytime aeration, the unit powers up with the sun, operates at variable speeds, and shuts down after dark. Its solar PV array panels bring water flow gradually up to capacity in variable sunlight—all without the costly, high-maintenance batteries that many solar aerators demand. Its motor is stainless steel and oil-free, making it exceptionally durable and maintenance-free.
To top it all off, the Boilermaker works great as a pond de-icer in winter, too. Like all Scott Aerator Company water features, the Boilermaker was engineered to eliminate the need for costly, time-consuming winterization procedures. Simply leave your aerator in the water, turn off its power supply, and forget about it until the water thaws in the spring. Then just re-establish power to the unit and you're good to go. All components will withstand sub-zero conditions without damage.
This simple-to-install system comes complete with the Boilermaker aerator, two solar panels with frame, disconnect box, Fhoton™ drive solar inverter, and all required wiring components. You just need to supply the vertical pole for the panels and frame, concrete footing for the pole, and two anchor ropes with weights or tethers for the aerator.
The Boilermaker is proudly manufactured in the USA and carries an unconditional, 5-year motor warranty. This unit comes standard with 70 feet of heavy-duty, 12-gauge, submersible power cord. Greater lengths are available.
The Boilermaker Solar Aerator is designed for fresh or salt water. Please disconnect power source when swimmers are present.
FREE Shipping via FEDEX, LTL Ground, & UPS 
Ships Only to Lower 48 States of the United States
Free Shipping
Track Your Order All The Way To You.
Quality Support
USA Based Customer Service Team.
Secure Checkout
Encrypted SSL security. Your details are protected.