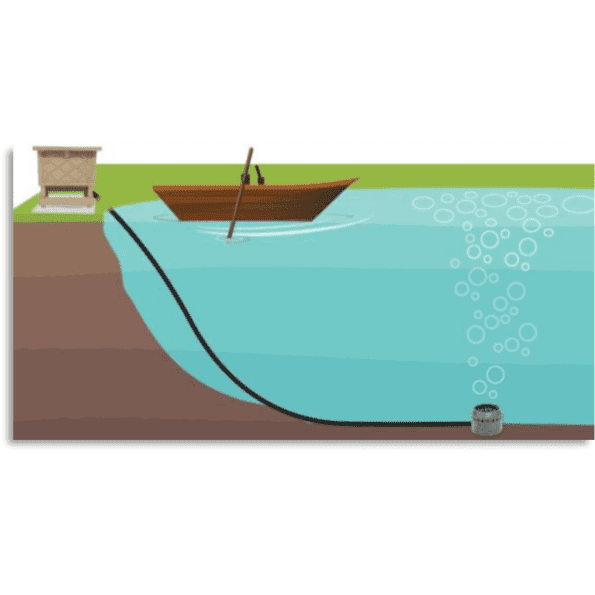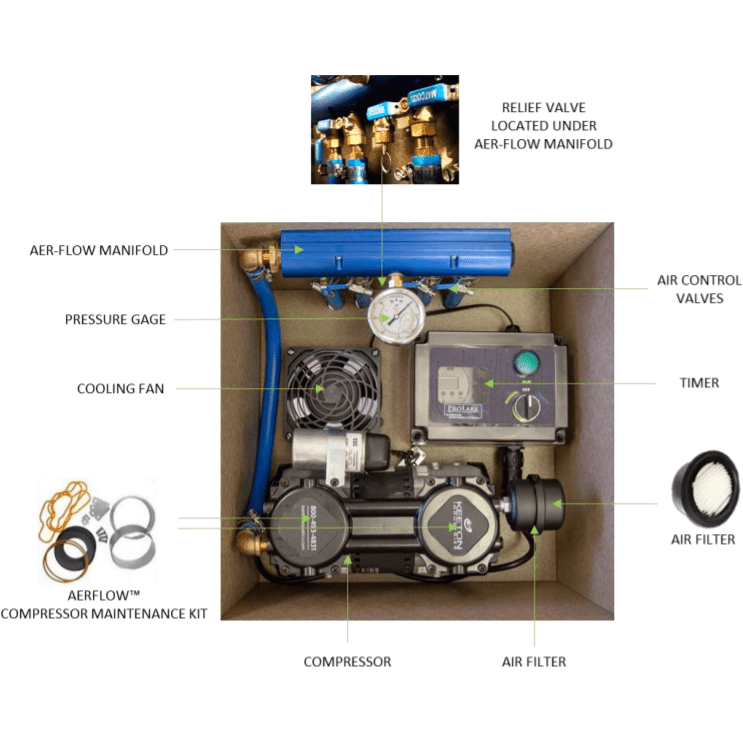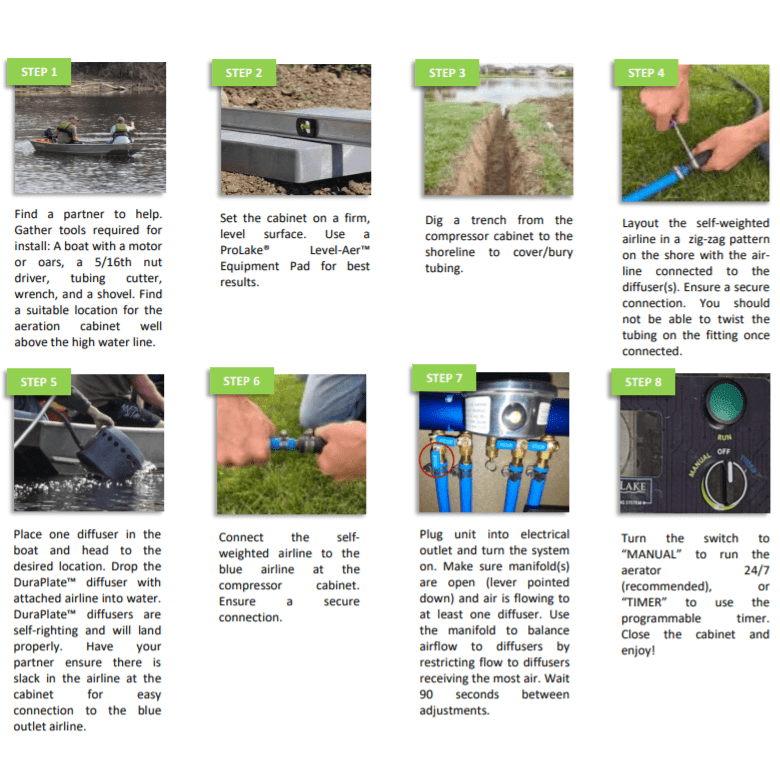 Top Information:  
Aerates ponds/lakes up to 1 acre

Enhances water clarity & quality

Oxygenates entire water column

Includes programmable timer

Offered in 115V or 230V

2-year warranty

ProLake 1.1+ includes 100 ft of Alpine weighted airline



Unrivaled Oxygenation Performance
The Keeton Industries 1-Acre ProLake¹ Diffused Pond Aerator is designed to provide unparalleled aeration, ensuring your pond remains healthy and vibrant. By increasing dissolved oxygen levels, the ProLake¹ system promotes a balanced ecosystem, reduces harmful algae blooms, and minimizes unpleasant odors. Experience the difference that efficient aeration can make to your pond's overall health and appearance.
Energy-Efficient and Quiet Operation
The ProLake¹ Diffused Pond Aerator boasts an energy-efficient design that won't break the bank. The system's whisper-quiet operation ensures that you can maintain a serene environment without the distraction of noisy equipment. With its reliable, low-maintenance setup, you can spend more time enjoying your pond and less time worrying about its upkeep.
Easy Installation and Customization
With the Keeton Industries 1-Acre ProLake¹ Diffused Pond Aerator, you'll find that installation is a breeze. The system includes everything you need to set up and customize the aeration process to suit your specific pond conditions. Designed for ponds up to one acre in size, this powerful aerator is the perfect solution for maintaining a thriving aquatic habitat.
Specs
| | |
| --- | --- |
| | |
| | |
| | |
| | |
| | |
| | |
| | |
| | |
| | |
| Alpine™ 1/2" Weighted Airline | |
| | |
| | |
| | |
| | |
| Level-Aer™ Equipment Pad (Suggested) | |
| Decibels/Operational Sound | |
Dimensions
| | |
| --- | --- |
| | |
| | |
| Alpine™ ½" Weighted Airline | |
| | |
Description
ProLake1 systems offer a powerful ½ horsepower compressor capable of delivering 5.3 cubic feet of air per minute to non-clogging, self-cleaning Duraplate™ diffusers. We top it all off with high volume cooling blowers, fully adjustable, brushed aluminum manifolds and an industry exclusive programmable timer. All housed in a durable, sound-deadening cabinet. The result is a high-end, energy efficient aeration system that will keep your pond clean and problem free for many years to come.
These systems are the ONLY aeration systems in the industry that come with a programmable timer so pond and lake owners can control exact times for when they want to aerate their body of water. ProLake™ UL Listed timers feature seven-day, 24-hour control, power outage back up, manual override, permanent schedule retention and locking hasp.  ProLake™ timers are just another way ProLake™ aeration systems add value and versatility to managing ponds and lakes.
ProLake1 1.1+
1 = Number of Compressors Included In The System
1 = Number of Diffusers Included In The System
+ = System Includes Rolls of Alpine Weighted Airline.  Amount of Diffusers = Number of 100 Foot Rolls of Alpine Weighted Airline That Are Included. Example: 1 Diffuser = 1 – 100 Foot Roll of Airline.
FREE Shipping via FEDEX, LTL Ground, & UPS 
Ships Only to Lower 48 States of the United States
Free Shipping
Track Your Order All The Way To You.
Quality Support
USA Based Customer Service Team.
Secure Checkout
Encrypted SSL security. Your details are protected.