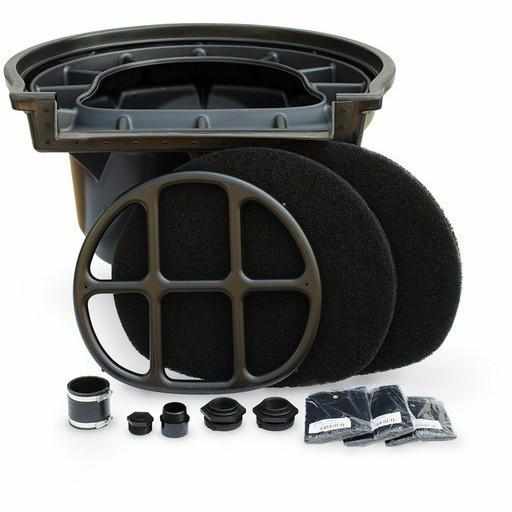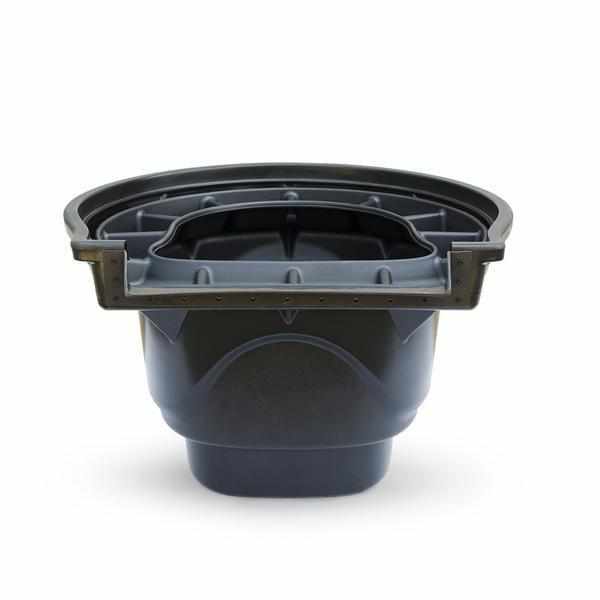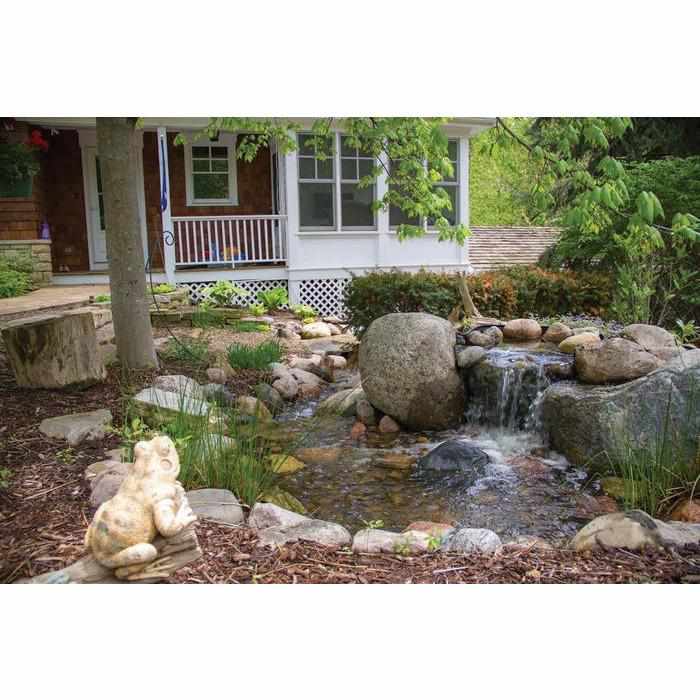 The Aquascape Signature Series 6000 BioFalls Filter is ideal for use in ponds up to 6,000 gallons, providing efficient mechanical and biological filtration. Its durable, rotationally-molded, rounded polyethylene shape maximizes structural strength while making it easier to camouflage into your landscape. Able to handle flow rates up to 15,000 gallons per hour, The Aquascape Signature Series 6000 BioFalls Filter includes our patented non-cross-threading screws and reversible 28" waterfall spillway lip, providing the option of installing a natural stone spillway. The included rock and plant tray can hold rocks, plants, and gravel, helping to naturalize the BioFalls into the surrounding area. The Aquascape Signature Series 6000 BioFalls Filter is easy to install and comes complete with fish safe silicone, hardware, dual 2" bulkhead ports, necessary fittings, media nets, and two Poly-Flo ESA Biological Filter Mats, providing 50% more surface area than traditional filter mats.
Made from durable rotational molded polyethylene ensuring maximum strength.
Features:
- Size: 40" L x 45" W x 29.5" H
- Spillway: 28" Reversible Lip
- Capacity: up to 6,000 galpond
- Rate: pumps up to 15,000 GPH
- Weight: 55 lbs.
Includes:
- Removable upper tray
- 2 Poly-Flo ESA biological filter mats
- Filter support rack
- Patented non-cross threading screws
- Reversible waterfall lip
- 2 X 2" Bulkhead ports
Biofalls Replacement Parts (PDF) are available for special order- Just ask - Sales@playitkoi.com or 1 (206) 350-7580
FREE Shipping via FEDEX, LTL Ground, & UPS 
Ships Only to Lower 48 States of the United States
Free Shipping
Track Your Order All The Way To You.
Quality Support
USA Based Customer Service Team.
Secure Checkout
Encrypted SSL security. Your details are protected.