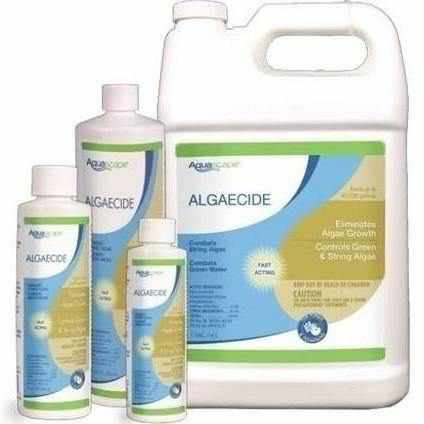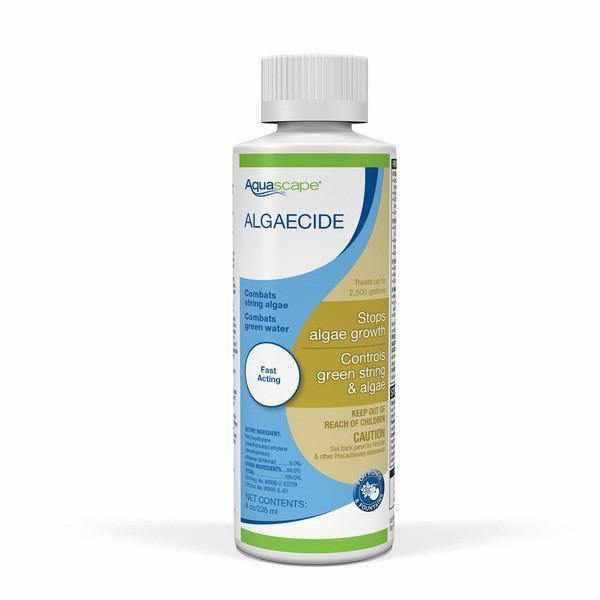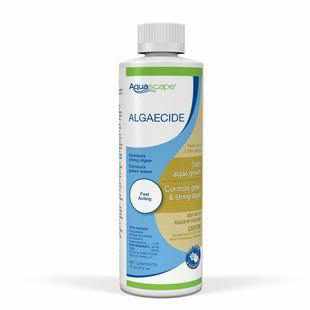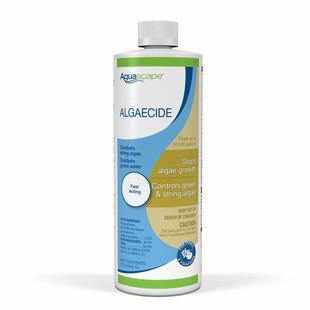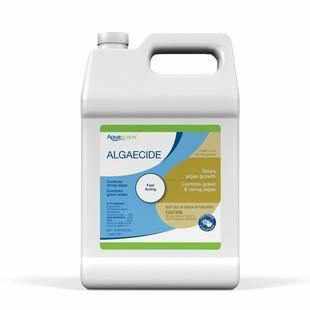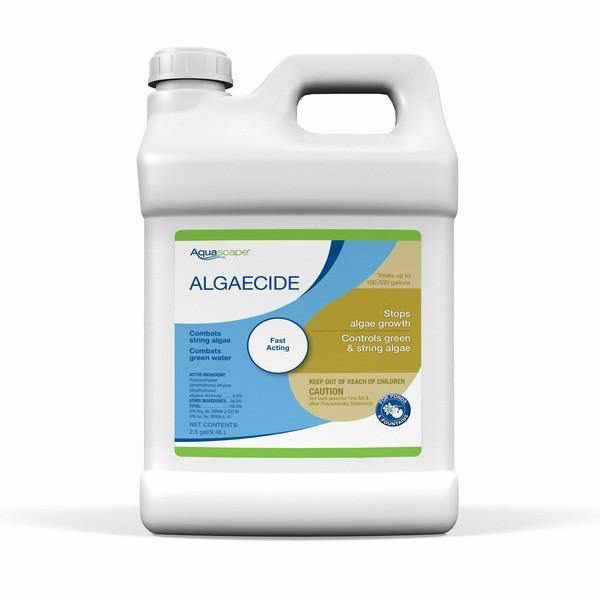 Aquascape Algaecide effectively controls many types of green water, string or hair algae and blanketweed in ponds that contain live plants. Algaecide controls existing algae and helps resolve additional algae blooms, keeping ornamental ponds and water gardens clean & clear. Aquascape Algaecide can be used in ponds with fish and plants. A teaspoon will treat 50 gallons.
Eliminate Algae Growth!
Controls string algae
Clears green water
Can be used in ponds with fish and plants
Volume:8 oz. / 236 ml.
Treats:up to 2,500 gallons
Volume:16 oz. / 473 ml.
Treats:up to 5,000 gallons
Volume:32 oz. / 946 ml.
Treats:up to 10,000 gallons
Volume:1 gal. / 3.78 L
Treats:up to 40,000 gallons
Volume:2.5 gal. / 9.46 L
Treats:up to 100,000 gallons
FREE Shipping via FEDEX, LTL Ground, & UPS 
Ships Only to Lower 48 States of the United States
Free Shipping
Track Your Order All The Way To You.
Quality Support
USA Based Customer Service Team.
Secure Checkout
Encrypted SSL security. Your details are protected.