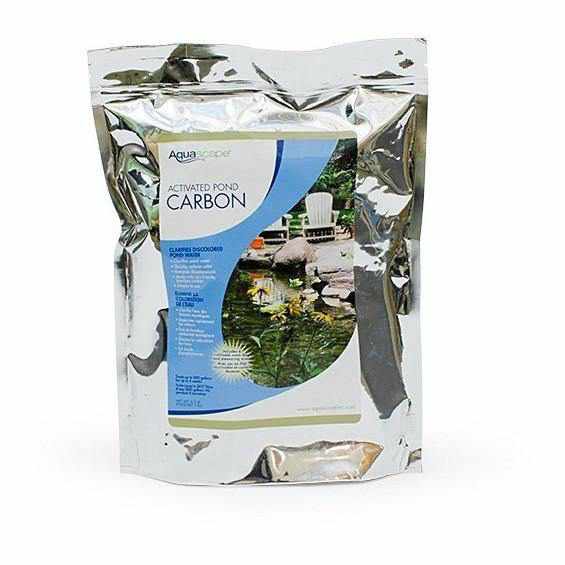 Aquascape Activated Pond Carbon successfully removes discoloration and odors in pond water. This Activated Pond Carbon is made with bamboo carbon, a sustainable resource with incredible ability to remove discoloration from water. The highly-effective carbon will also remove chlorines and chloramines from the water which can prove harmful to pond fish. A re-sealable mesh bag is included for quick and easy application. One scoop treats 25 gallons and the full bag will treat 800 gallons total. Aquascape is passionate about the products we produce, providing unique products, designs, and features that stand above the competition.
Removes Discoloration and Odors
Now made with bamboo carbon, a sustainable natural resource with exceptional discoloration removal capacity.
Features:
Clarifies pond water
Quickly reduces pond odor
Removes discolorations
Treats:
Treats up to 800 gallons
1 scoop treats up to 25 gallons
Weight: 2.2 lbs.
FREE Shipping via FEDEX, LTL Ground, & UPS 
Ships Only to Lower 48 States of the United States
Free Shipping
Track Your Order All The Way To You.
Quality Support
USA Based Customer Service Team.
Secure Checkout
Encrypted SSL security. Your details are protected.